MC Canada congregations invited to watch Gathering 2022 sessions online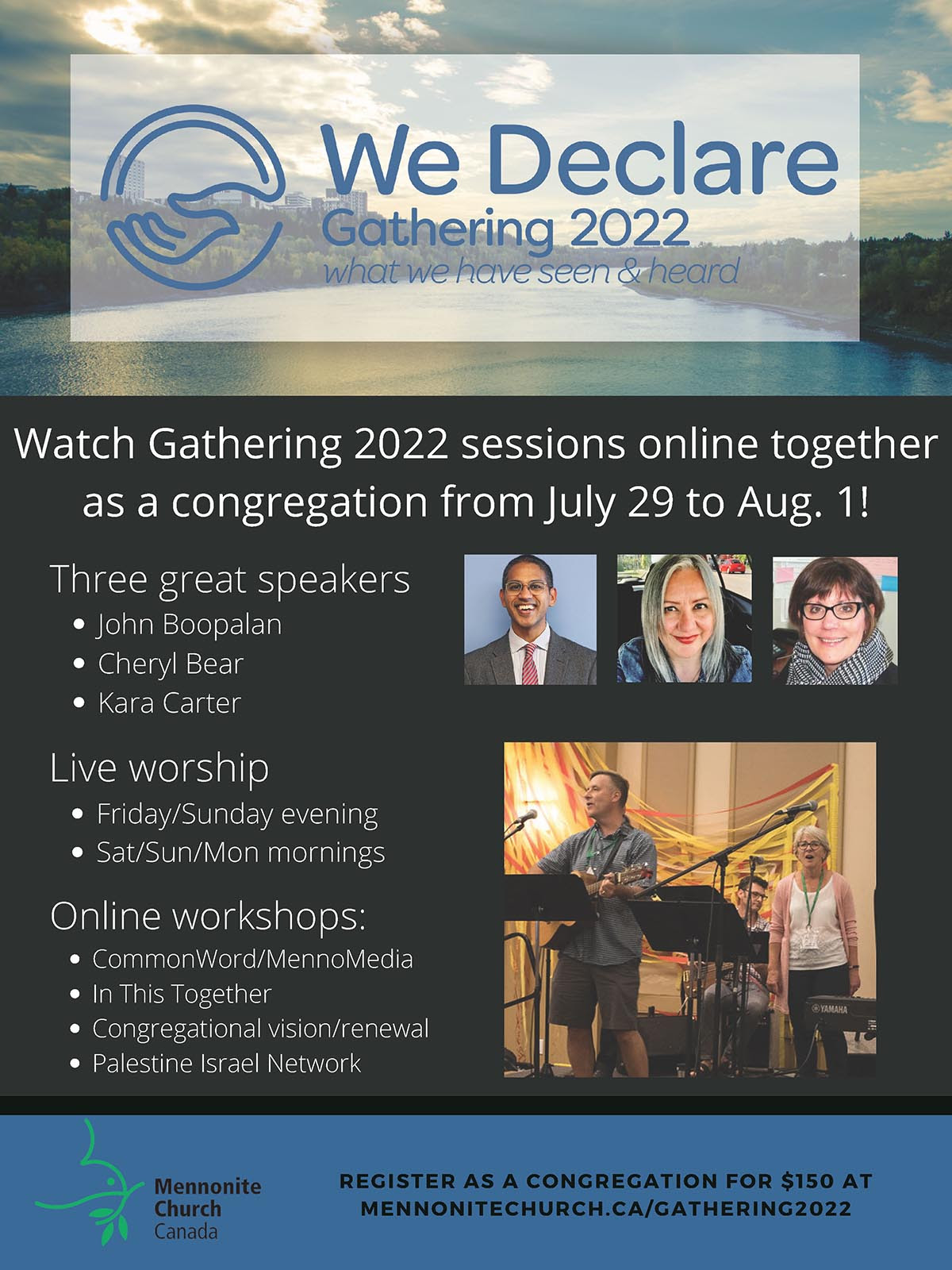 https://www.mennonitechurch.ca/news/13541-mc-canada-invites-congregations-to-register-for-virtual-we-declare-for-discounted-rate
MC Canada is offering congregations discounted group and individual registration rates to attend Gathering 2022 sessions online. Share in live worship and plenary sessions, participate in online workshops and network with other virtual participants from across our nationwide community of faith. Information and to register visit www.mennonitechurch.ca/gathering2022.
Faith and Life Male Choir Spring Concert – Video
The FLMC recorded five songs this spring. Enjoy. Feel free to share.
www.mennochurch.mb.ca/flchoirs
Reminder: Local Mission Grant Applications due by June 30
Offering one time grant funding for up to $5000 to strengthen your congregation's ministry in your local community. For more information and to submit applications by June 30, 2022 visit the Mission Ministries page.
Bethania Mennonite PCH has an exciting Summer Job opportunity for a Spiritual Care Assistant. Full ad attached or contact [email protected] or 204-654-5053 for more information.