Doug Klassen invites us to Gathering 2022
Note the change in early bird registration to May 20. More Gathering 2022 info below.
MCEC Administrators Day – June 1, 2022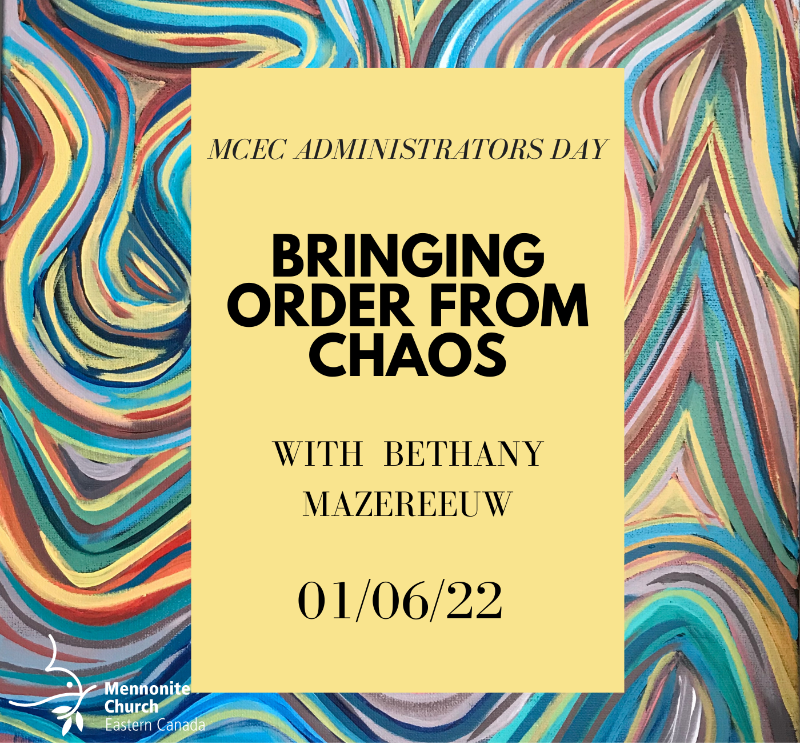 12:00 noon – 3:30 p.m. ET
Do you ever get overwhelmed by all the e-mails you have to get through? Or maybe you find it difficult to manage the mental and emotional burdens that come with certain tasks? Whatever it is, get ready because MCEC Administrators day is coming up soon. Our theme this year is Bringing Order out Of Chaos. Administrators from across MC Canada are welcome! Registration: $20
Online Zoom Event – More info and register here.
Consider CMU: "Where learning and career connect."
Virtual open house on Wednesday, May 25, 6:00–7:00 PM CDT. Receive a virtual tour of CMU's campus, ask questions of our Admissions team, hear from faculty and current students, and learn about our free tuition for a year contest. Visit cmu.ca/virtual-open-house. 
We Declare sermon series resource
The We Declare sermon series resource, prepared by our MCM Community of Spiritual Leadership (COSL) group: https://www.commonword.ca/ResourceView/82/24191
Concordia Hospital is hiring a part-time/casual Chaplain. Concordia is a Winnipeg hospital with a Mennonite heritage and a Christian faith foundation. If you are interested in receiving more information, please contact Justin Eisinga, Manager of Spiritual Care at [email protected].
Lindenwood Retirement Living is looking for a Spiritual Care Coordinator to join our team.  For more information on this career opportunity please see our website at www.lindenwood.ca/careers