MCM Gathering 2022 – Video resources and reporting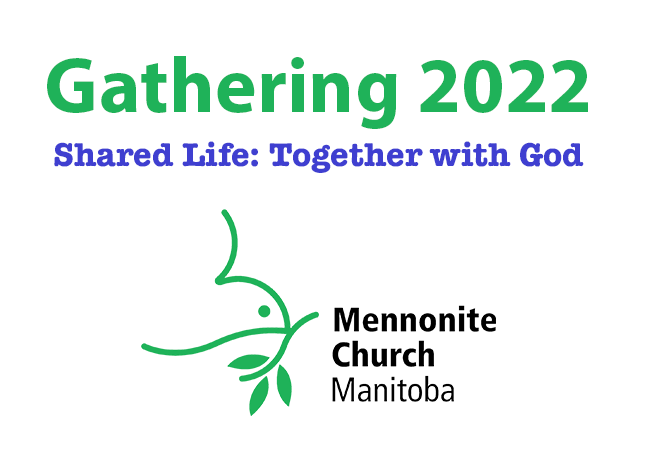 Thanks to everyone who participated as a delegate, guest, or friend. It was good to be together.
Many of the video reports and the breakout room summaries are now on this News page on the MCM website. Still to come: an updated Mission Ministries report video, and a summary video from executive minister Michael Pahl.
Sabbath Retreat March 24-26 at Camp Assiniboia. Laura Funk, Spiritual Director-in-Residence at MCM, will lead this time of rest and renewal for the season ahead. Info and registration at www.mennochurch.mb.ca/news
Join the Day of Action for a Just Transition: March 12 We need a Just Transition to a sustainable future which prioritizes Indigenous people and workers in the energy sector. Here's an opportunity for churches to advocate for one. Gather a group, write a letter to your MP, deliver it to their office on March 12. Here's a helpful toolkit: https://350.org/just-transition-day-of-action/ Questions? Contact Josiah Neufeld ([email protected]) of the MCM Climate Action Working Group.
Mennonite Church Manitoba invites applications for the position of "Director of Leadership Ministries". Visit the MCM website for job description. www.mennochurch.mb.ca/get-involved
Training in Peaceful Direct Action. As Mennonites we are increasingly being asked to speak up for justice, drawing on our heritage as peacebuilders. On Saturday, March 19 from 10am-1pm, join members of many different MCM churches for a 3-hour virtual training session with Community Peacemaker Teams. Participants will learn de-escalation skills and tips about preparing for non-violent protest, interacting with police and counter-protestors, and practicing self-care.  All are welcome!  Registration is required.  Contact [email protected] with questions or to include your church as a sponsor.  Sponsors of this CPT training session include committees from Hope Mennonite, Home Street Mennonite, Sargent Mennonite, Seeds Church, Fort Garry Mennonite, First Mennonite, Charleswood Mennonite, and Bethel Mennonite.