MMIWG2S Honouring and Awareness Day October 4. Join a vigil in honour of Manitoba Missing and Murdered Indigenous Women, Girls, and Two-Spirit and their families at the MMIWG2S monument at the Forks (near the Oodena Circle) running from 4:30pm – 5:30pm Monday October 4. 
INDIGENOUS-SETTLER RELATIONS
National Day for Truth and Reconciliation an opportunity for church to confess and strive for justice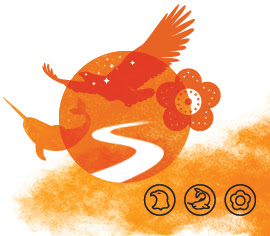 Sept 30th marks the first National Day for Truth and Reconciliation, a time to honour lost children and survivors of Canada's Indian residential schools and day schools, which were run by churches. The legacy of harm done at the schools in the name of Christ is something that Christian churches continue to grapple with; the Mennonite Church is no exception. Read our full story here.
Pray for Land Defenders in Wet'suwet'en territory
CoastalGas Link continues to expand its pipeline in Wet'suwet'ten territory without the full consent of the Wet'suwet'en people. Indigenous Land Defenders are trying to stop CGL from drilling under the Widzin Kwe River – an uncontaminated water source that feeds the area. As state violence escalates against the Defenders, Christian Peacemaker Teams will be sending an accompaniment team on October 1. Josiah Neufeld from Hope Mennonite Church in Winnipeg is also currently on his way to the territory to support the Wet'suwet'en. Please pray that justice and peace prevail.
Dismantling the Doctrine of Discovery, Today – Oct. 13, 2021
Click here to register
The Christian Doctrine of Discovery was used to dispossess Indigenous peoples of land and life for centuries. And it still does, exploiting natural resources and peoples around the globe. What does this mean for the church? Join Sarah Augustine – Indigenous, Mennonite, author and activist – and National Anglican Indigenous Archbishop Mark MacDonald for a challenging conversation as we discern, together, what the church can and should do today. Hosted by Indigenous-Settler Relations and Dismantling the Doctrine of Discovery Coalition.