This February join the Great Winter Warm-up from home! We're celebrating all things comforters – from the compassionate people who make blankets to the families who receive them. Get involved by creating a comforter at home, sponsoring a warm blanket as a Valentine's gift for a friend, or by sharing your comforter stories with us on social media. Learn more at mccmb.ca/Great-Winter-Warm-up.
The MCC Furniture Thrift Store is hosting their AGM via zoom on Monday, Feb 8 at 7 pm. All are welcome. Please indicate your interest in participating by email to davedyck34@hotmail.com. You will be sent additional information in preparation for the meeting.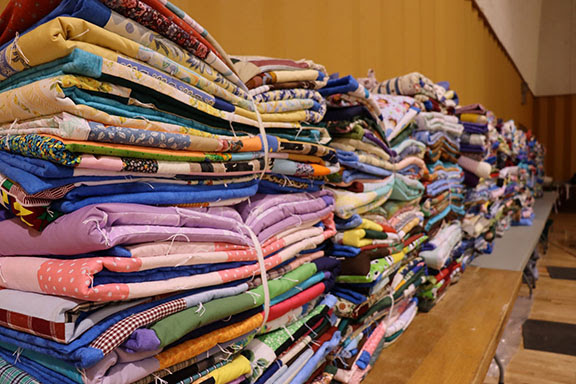 Last year, countless volunteers generously gave their time and talents to create more than 9,000 comforters (a new record!) at events across Canada, the U.S. and Europe. This year, we're asking people to stay safe and participate from home instead. Together we can share warmth, comfort and a tangible message of God's love with those in need. Find out how you can get involved at mccmb.ca/Great-Winter-Warm-up.