MCC 2021 calendars are now available for your church office. To receive a calendar, please call 204-261-6381 or email [email protected]
Don't miss the Centennial Celebration on Saturday, Nov 21 at 7pm! This exciting event will feature stories of MCC's work, music, prayer and a time of thanksgiving. We hope to see you there, virtually! Visit mccmb.ca/Events to register.
University students, curious about how MCC advocates to the Canadian government? Learn about MCC Ottawa and how we are reshaping Canadian aid policy to create lasting change. Learn more and apply at mccmb.ca/Student-Seminar
Order an MCC peace pin before Remembrance Day. To order, please call 204-261-6381 or email [email protected]. Learn more at mccmb.ca/Peace-Buttons.

New Domestic Violence Webinar Series November is Domestic Violence Awareness Month; a time to raise awareness about the reality of domestic violence within our churches. That's why MCC Manitoba has partnered on a new webinar series that aims to equip faith leaders, pastors, counsellors and spiritual care providers to better understand and respond to situations of domestic violence. Visit mccmb.ca/Events to find out more and register.
Christmas Giving guides now available! Due to COVID-19 restrictions, Christmas Giving guides, gift inserts and greeting cards are available by pre-order only. You can request physical copies of the special gift inserts and cards to be mailed directly to you or arrange a safe pick-up by contacting us at 204-261-6381 or [email protected].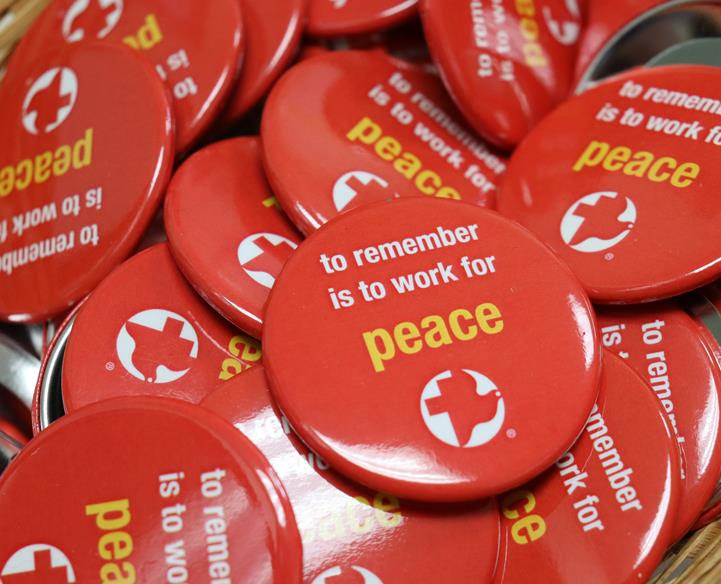 Did you know? Our peace button dates back to 1989, when a pastor in Ontario suggested that MCC share a message of peace during the Remembrance Day period. MCC embraced the idea and the simple message "to remember is to work for peace" was born. Learn more mccmb.ca/Peace-Pins.