We are honoured to be one of Bridges Golf Course's charity of choice this summer for their Charity Green Fee Promotion. Book a tee time with Bridges and a portion of your fee will benefit MCC! Find out about their new promotion at www.bridgesgolfcourse.com/golf/charity-green-fee-promotion/.
Can't find the time to complete your GO! 100 challenge? No problem! We are extending the timeframe of GO! 100 until the end of August! This means you can complete 100 of anything all summer or invite your community to a challenge of their own! Share the GO! 100 Launch video at vimeo.com/434893063 or learn how to get started at mccmb.ca/GO-100.
The Mennonite Heritage Village Museum's MCC 100 Years exhibit is now open for visitors. The display features a variety of MCC's work in relief, development and peace in Manitoba and around the world. Learn more at mcccanada.ca/get-involved/events/mcc-100-years-exhibit. Listen to Threads, our monthly radio segment, for a sneak peak of the exhibit at mccmb.ca/Threads.
Summer is here! It's time to get out on the green. Golf and support MCC's work in relief, development and peace by participating in the 18th annual MCC Golf Tournament on September 10th. Regular registration is $180 and includes a powercart, meals and prizes. Learn more at mccmb.ca/golf.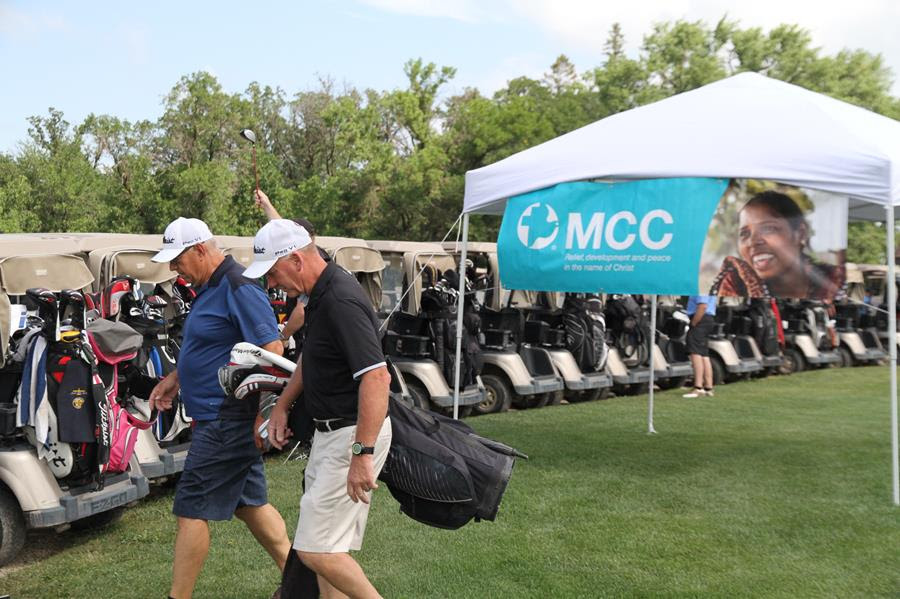 Carts and golfers are ready to go for MCC's annual Golf tournament supporting MCC's work around the world. Get involved with MCC on the course at mccmb.ca/Golf.